Shen Yun Reviews: Taitung City Mayor Brings 500 People to Shen Yun
BY THE EPOCH TIMES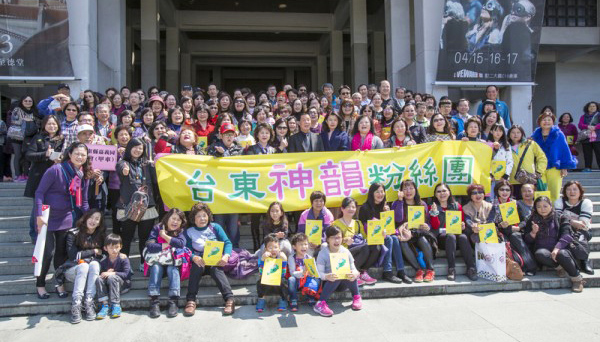 KAOHSIUNG, Taiwan—The mayor of Taitung and 500 others rode a bus for ten hours to see Shen Yun on March 26, 2016.
Mayor Chang Kuo-chou said it was worth it. "It is about 250 miles, but I don't feel tired at all."
The mayor said Shen Yun is good for people's hearts. "People are born with a kind heart, but their virtue of compassion diminishes, because of the environment or other reasons. Shen Yun's dance dramas have the effect of inspiring compassion. I believe that only after people have kind hearts, can society be more harmonious and friendly."
As a public official, the mayor was especially impressed with the program "Defending the Throne." It tells the historic tale of General Aobai, who tried to usurp the throne reserved for the child Emperor Kanxi.
Mayor Chang said, "One should not get what he is not supposed to have, and should not act against natural laws. Besides, one should be steadfast in work and be diligent in life, step by step. Public servants should learn Emperor Kangxi's spirit of great forbearance as well as his wisdom and composure in dealing with difficulties and conflicts." According to the program, Emperor Kangxi of the Qing Dynasty was one of China's greatest rulers. He rose at 4 every morning to work tirelessly for his empire for 61 years.
"I think what's most important for city government employees is their state of mind. Shen Yun can purify an employee's body and mind. Civil servants nowadays are very busy and under high pressure. Seeing a Shen Yun performance can help soothe their emotions. It would benefit their efficiency and effectiveness at work," he said.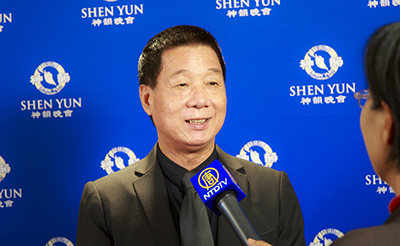 Inspired by the spirituality of traditional Chinese culture, and the grandeur of celestial realms portrayed in the performance, "I felt as if I was in heaven," Mr. Chang said. "Besides entertainment, Shen Yun is full of educational themes that can purify our hearts."
"The Chinese nation has precious values and traditional culture. After watching the dance dramas today, our younger generation will know how beautiful and wonderful our traditional Chinese culture really is," Mr. Chang said.
He and his wife brought their children, and he felt they would benefit from what they saw in Shen Yun. "After appreciating the Shen Yun performance, they can further understand how to conduct themselves. This is very good."
"I would like to thank Shen Yun's artistic director for letting people in Taitung have the opportunity to see the Shen Yun performance. We enjoyed the show to our hearts' content, and we'll have a more positive attitude toward life in the future. For those who haven't seen Shen Yun perform, I think that is such a big loss."
"I didn't come with any of my colleagues last year; however, after witnessing the full house last year, I brought many of my colleagues here today. I believe they will help promote Shen Yun after returning to their workplace.
Mayor Chang thinks even more people will come see Shen Yun in Taiwan next year.
2016년 3월 29일